Roll over image to zoom in
LED Purge Masks were inspired by the Streetwear Movement and The Purge Election Year movie, we are now bringing this Purge Masks back to the trendy wave.
This will terrify anyone with its light effect and create a perfect atmosphere for celebrating Halloween for sure. This Purge LED mask is sure to create a mysterious & festive atmosphere at any occasion, just like in the movie.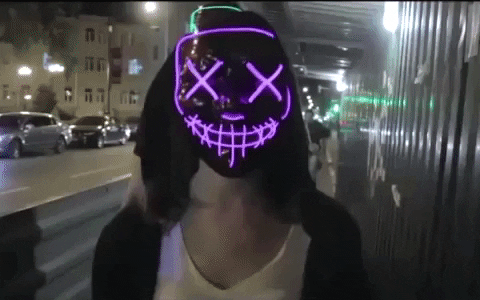 #1. We only use safe LEDs that do not emit harmful rays to the eyes. The problem with a lot of LED masks is that the LED can be harmful to the eye if not manufactured right. We use a smart protective layer film in our LED that maintains the brightness of the mask but doesn't emit harmful rays.

#2. We have the most durable mask. PVC is universally known to be one of the most easily breakable plastics on the market. That's why for our mask we use a strong durable matte acrylic plastic material that maintains the masks shininess while being resistant to breaking.
😈✨

PICTURES SHOW -COOL AS ME!
😍CUSTOMER FEEDBACK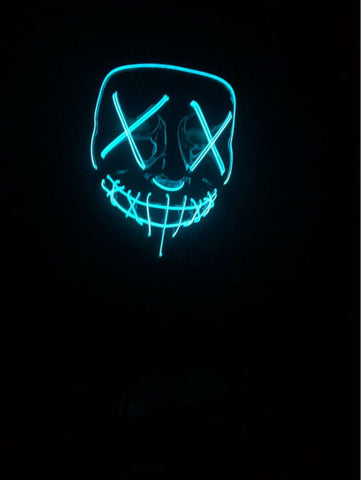 ⭐⭐⭐⭐⭐
"The best seller!!!! Asked to send quickly to come before 15, she came on august 8!! Thank you very much!!! I'm very happy, everything works, 3 modes)"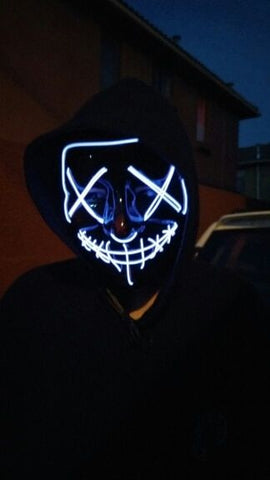 ⭐⭐⭐⭐⭐
"I arrive before the estimated time and in perfect condition. Thank you!"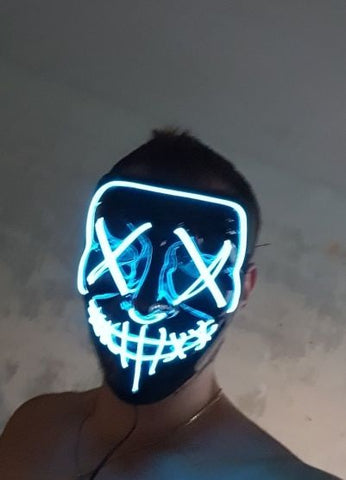 ⭐⭐⭐⭐⭐
"Exactly as shown in the pictures, lights up bright, three blinking modes; all good, recommend!"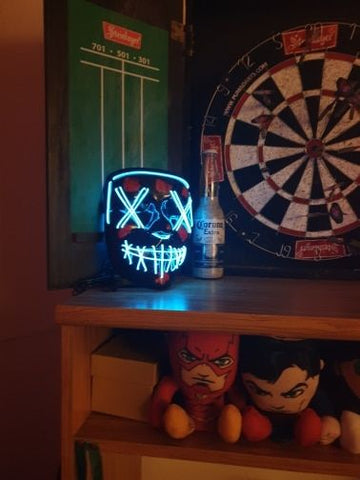 ⭐⭐⭐⭐⭐
"Excellent, packed very well also. love the product!"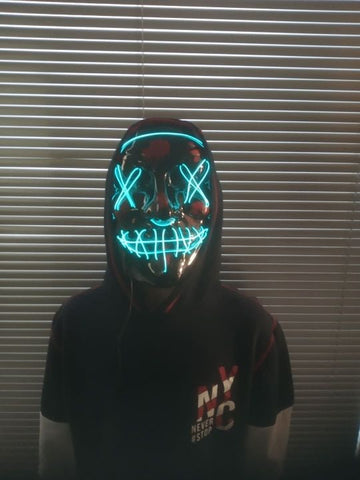 ⭐⭐⭐⭐⭐
"Very fast delivery arrive before date, comes very wrapped, i recommend 100% to seller"
⭐⭐⭐⭐⭐
"Fast delivery. all whole and working. the item is according to the description."
Payment & Security
Your payment information is processed securely. We do not store credit card details nor have access to your credit card information.